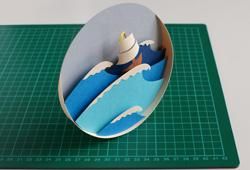 Make this paper scene with children as the holidays approach or for Father's Day.
A boat sailing on a stormy sea, a three-dimensional landscape to make up wonderful stories or simply take the sea air with a glance.
The design can be adapted and personalised according to the children's ability and tastes.
Material: