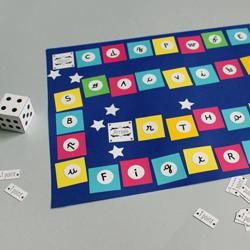 What better way to learn than through play?
Create your own "game of the goose", a fun and educational way of helping children to memorise the letters of the alphabet in block capitals and in script.
You can customise the game to your own educational aims. Children will enjoy making it as much as they love playing it! Get your paper ready!
Material: