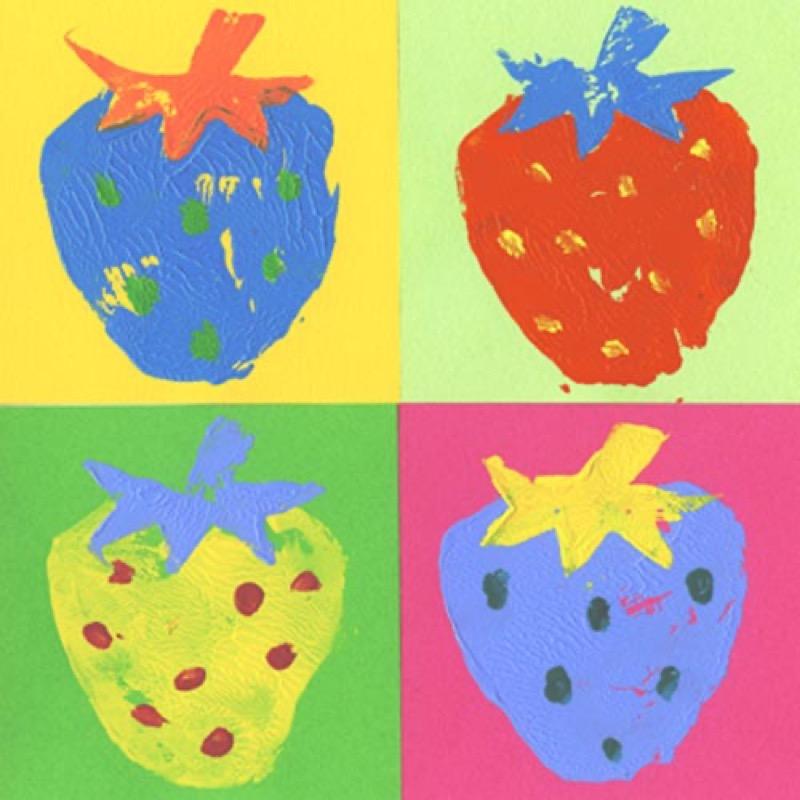 With this information sheet, set out to discover the king of pop art: Andy Warhol. Children will understand the approach of Pop art artists and put themselves in the shoes of these artists by practising the screen-printing technique.
A current film star, a latest-generation item, a social event that has hit the headlines... Getting children to create artwork in the style of Warhol presents the advantage of being able to use the items or personalities of their day, or even work with their own image. This is sure to generate a real interest in the artist, his works and his technique...
Andy Warhol is an American artist born on 6 August 1928 in Pittsburgh, Pennsylvania, who died on 22 February 1987 in New York. Following a successful career as a commercial illustrator, Warhol became famous worldwide for his work as a painter, avant-garde filmmaker, music producer and author.
Historic period: 20th century.