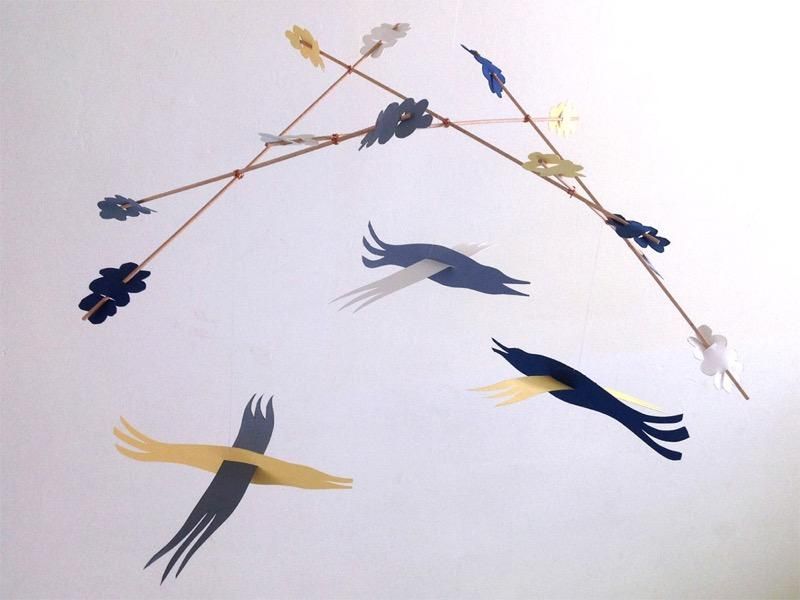 Level: beginner 
Estimated time: 3 hours
Author​: Louise Heugel
What could be more airy than a sky full of birds and clouds to create a hanging mobile? The fineness of the paper and the birch wood sticks will allow your mobile to twirl delicately in the air, giving a subtle poetic touch to your interior!
Material:
Papers: Papier Canson® Colorline® 220 gsm or 300 gsm, in four different colours.
Pencils:a HB pencil.
Accessories: an X-acto (precision knife) and spare blades, 6 thin birch wood sticks - 3 mm in diameter and 40 cm in length, a spool of 0.30 mm copper wire, fishing line, scissors and a cutting board.