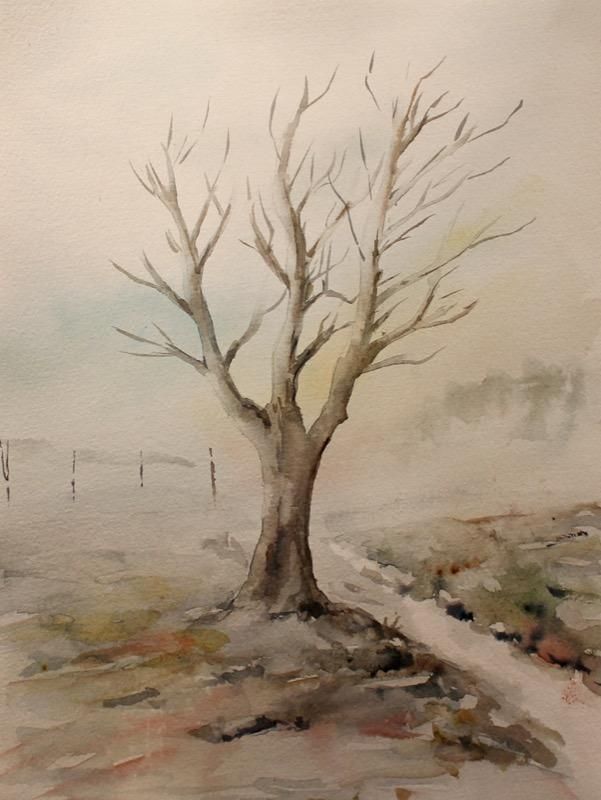 Difficulty level: easy
Author : Alain Devienne - View his Facebook page - View his Art Majeur profile.
Completion of a typical exercise in watercolour paints, with very few materials, by playing with water.
Material :
Paper:  1 sheet of Canson® Heritage 300g paper, 24 x 32cm fine grain. This pure cotton paper reacts very well with water and its subtle grain gives a hazy watercolour effect. The fact that it can be corrected is a real advantage.
Colours: Extra-fine watercolours Maimeri : Payne's grey, Indigo blue, yellow ochre, red earth, terre verte, ultramarine, brown.
Pencils and brushes:  Princeton Fine brushes (a wide spalter brush, a "cat tongue" brush, a wash brush, one or two fine sable-hair pointed round brushes) and an H or HB pencil.
Accessories: A rag, a paper tissue, 2 water containers: one for cleaning the brushes, the other for a supply of clean, clear water.