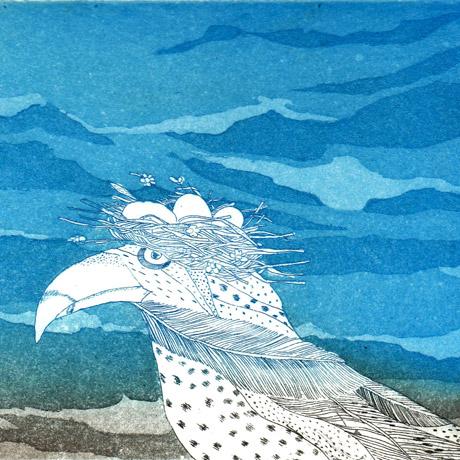 Estimated time: 3 hours  
Level: intermediary
Artist: Charlotte Reine
Aquatint is a technique that makes it possible to create patches of colour on the copper plate thanks to graining created by powdered resin. Once it has melted, the area covered with resin will retain the ink and make it possible to create various shades of colour according to the length of time the acid bites the plate. 
Matérial
>Paper : Canson® Edition
For engraving: ferric chloride, a 10 cm x 15 cm copper plate, spirit varnish, rosin, several tubes of intaglio ink, 1 metre of tarlatan, methylated spirit, white spirit.
Accessories: a plastic tray – approx. 15 or 20 cm, a spirit lamp, an intaglio printing machine, a dusting box.