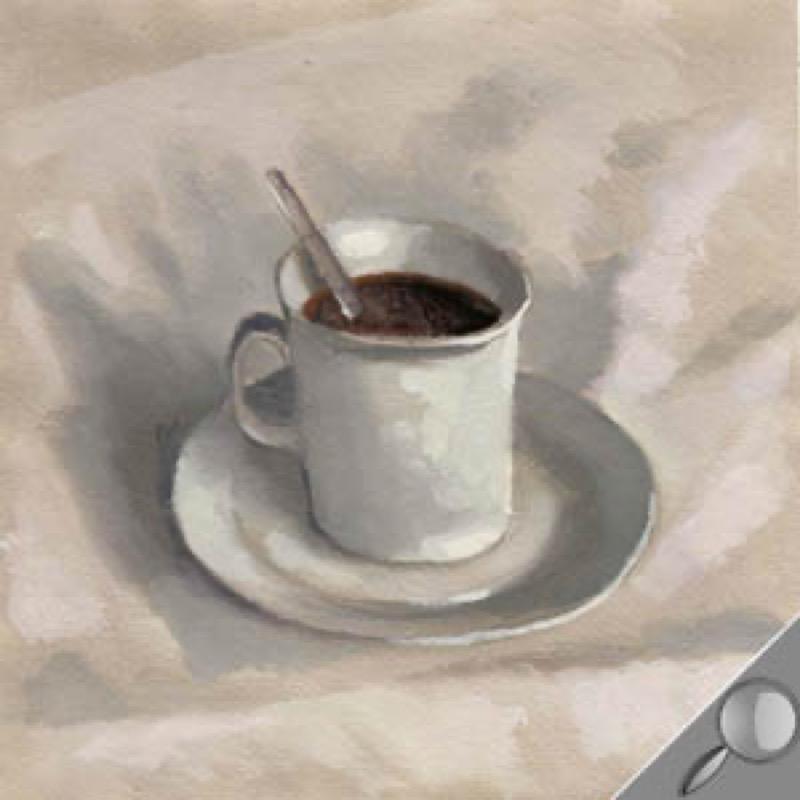 Level: beginner / Time of execution: 2 hours + Drying time: 1 week
Artist : Olivier Desvaux 
This exercise will start you off on the right foot with oils! It includes three basic concepts you need to get going:
mixing colors, with the goal of creating your own palettes;
value scales, to learn how to create several variations of a color;
the interplay of shadow and light, to add style to your future works.
Material
Paper: Canson® Mi-Teintes® 160g/(m)2, lime color.
Colors: Daler Rowney Graduate oil paints in tubes
titanium white, lamp black, ultramarine, yellow ocher, dark cadmium red, light azo yellow.
Pencils and paintbrushes: 1 HB pencil or mechanical pencil, 1 blender brush, 1 fine filbert brush, 1 medium round brush and 1 fine round brush.
Accessories: 1 wood palette, turpentine (and 1 jar to hold it while working), wood glue (and 1/2 a plastic bottle for mixing), water, 1 roll of cellophane tape, 1 rag.